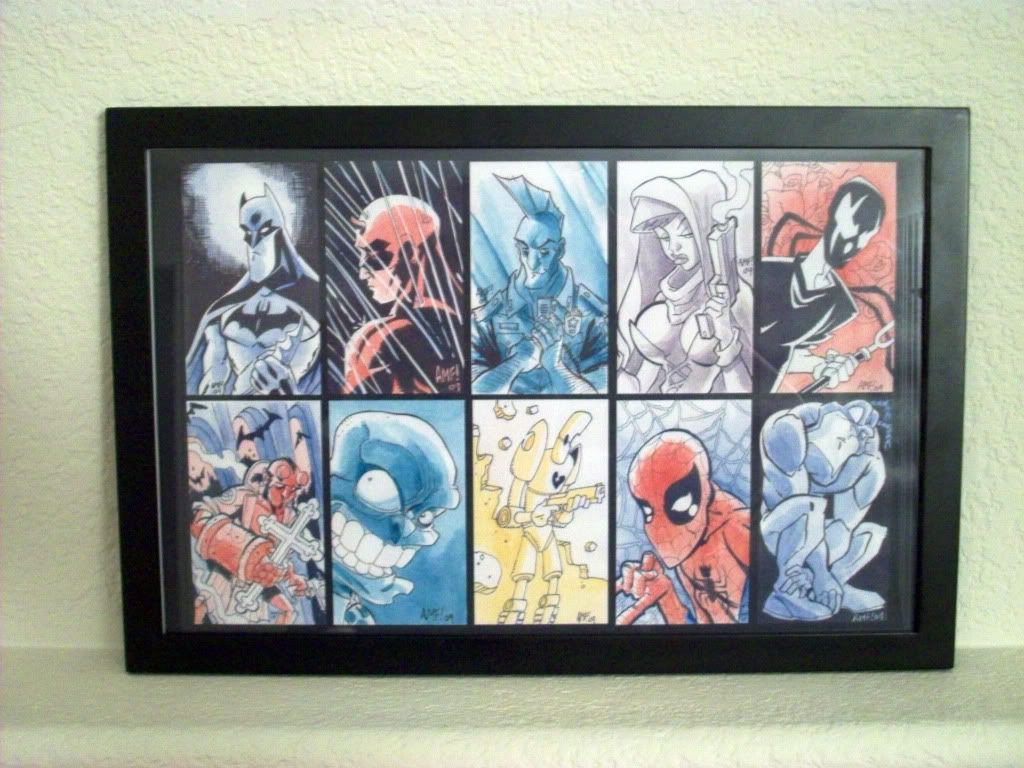 Hey Folks!
Sorry it's been so long since I last checked in. I've been working like a nut since comic-con, trying to keep my ridiculous rent paid. Anyone waiting for commissions, sorry it's taking so long. I'm trying to find time to do them while keeping up with the finding and doing of my regular freelance work.
Every body's
getting their sketches, don't worry. It's just a matter of finding time to get them all done. Up above you'll see a bunch of the ones I'm working on right now. AND to the right, you'll see another awesome framed set. This one from my buddy Lance in Colorado.
Just for good measure (and since I haven't updated in so long), here's a bunch of other random work I've done lately. I promise to be back soon with more stuff to show.