As Promised,
I'm back with a look at the prints from
LBCC
this weekend. I'll be in Artist Alley at table #38 (or close to there). Me and Tone, Chris Moreno and Mark Dos Santos have a studio sketchbook for sale as well as a studio Team-up print.
The other new prints -- My solo Gas Station Girl studio print and Ghost Rider v. Mephisto (which might be the first in a series).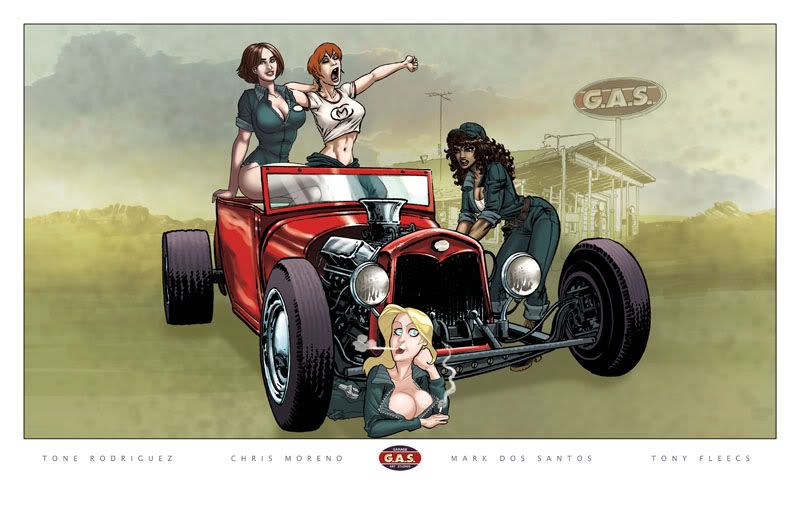 If you're heading out to Long Beach, I'll see you this weekend. If You aren't, you can
follow my updates on Twitter
. I'll probably post up some pictures and whatnot live from the floor.
LBCC is Friday October 2nd-Sunday the 4th at the Long Beach Convention Center.
300 Ocean Boulevard
Long Beach, CA 90802


Box Office & General Info: (562) 436-3661