Hey Folks!
Just got through with a busy few weeks. Kansas City Planet Comicon and Wondercon. Plus all kinds of work- Lots of storyboards, some commissions, a trade paperback cover and a bunch of writing work on me and
Josh Fialkov's
Oni
book. Hopefully you guys have been keeping up with my
1 a day sketch blog
, I've got a new commission up there every day (unless I'm in Kansas at a show for a week.)
Also on the drawing board right now are a bunch of sketch cards for
Rittenhouse Archives/Marvel's
next set. I did a bunch of sketch cards for their latest set, the
Marvel 70th Anniversary trading card set
which are available in stores today! We just got word that it's ok to post them- so here's a few of those.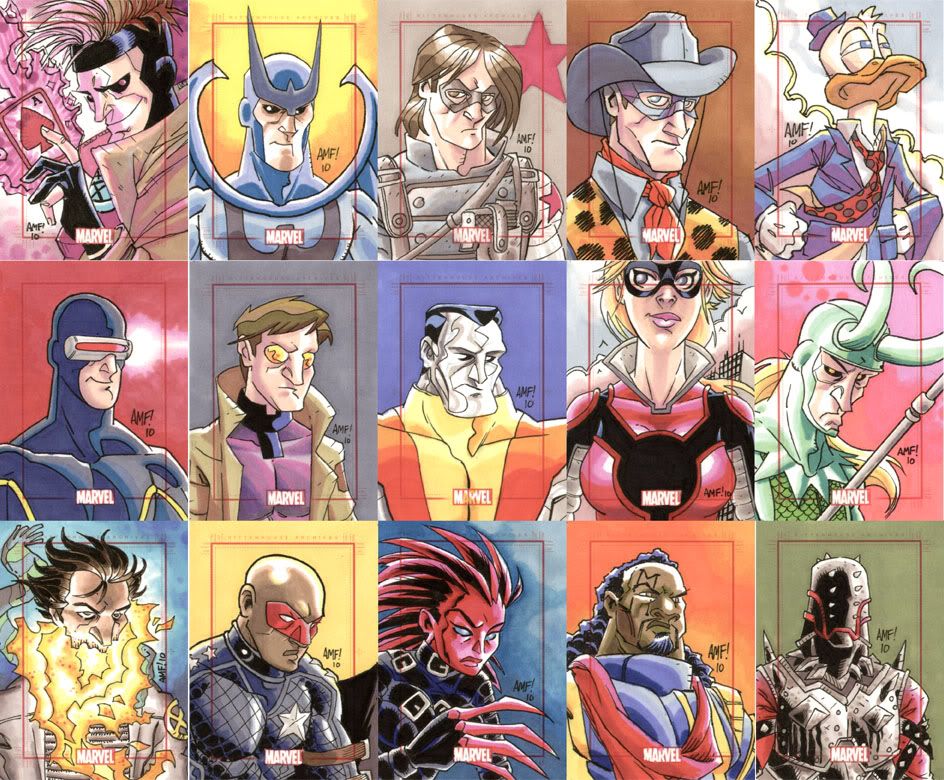 If you want to try and find my cards on your own you can
buy them online from anywhere
and cross your fingers. There's one sketch card in every 24 packs and there are 99 sketch card artists so if my math is correct, I think there's a 1 in 240,0000 chance that you'll pull a Tony Fleecs original. Good Luck everybody!
Back soon with more new stuff.