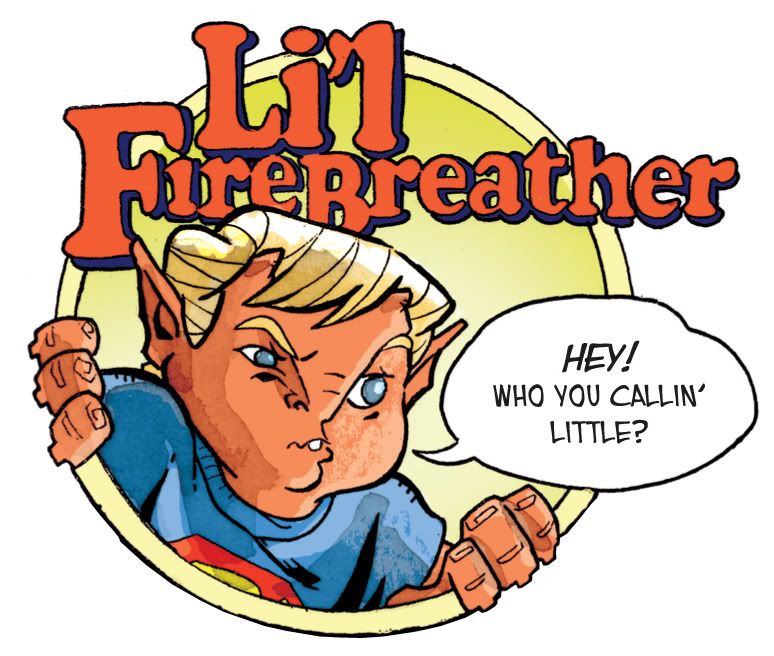 Hey folks!
So today, Phil and Andy's second FireBreather trade (collecting the first 4 issues of the ongoing series) comes out. If you're cool you've already bought it because it's one of the best comics running. If that's not enough for you though, this volume also collects all three of Josh Fialkov and my
LI'L FIREBREATHER
backup stories in full color and on glorious newsprint.
FIREBREATHER, VOL. 2: ALL THE BEST HEROES ARE ORPHANS TP

On sale April 15, 2009

story PHIL HESTER, art & cover ANDY KUHN

160 PAGES, FC, $16.99

Following a carefully negotiated custody agreement overseen by the U.N., Duncan and his mother settle in a quiet little town in Utah. After a tumultuous assimilation into the local high school, a violent confrontation with a creature from his father's past, and a courageous stand against his father Belloc, Duncan's life gains a semblance of normalcy. That is, until a mysterious stalker begins to hound his every move, his high school crush rejects his affection, and his father asks him to commit the unthinkable.

Collects FIREBREATHER VOL. 2 #1-4
Do yourself a favor and run back to the comic shop right now and grab a copy or two. Or order it online at
Instock trades
.