Hey everybody!
Just a quick update to show you some of the stuff I've been working on lately. First up, here's a pinup I did for my buddy
Tone Rodriguez
. It should show up in the second issue of his book
TYRESE GIBSON'S MAYHEM!
from Image Comics.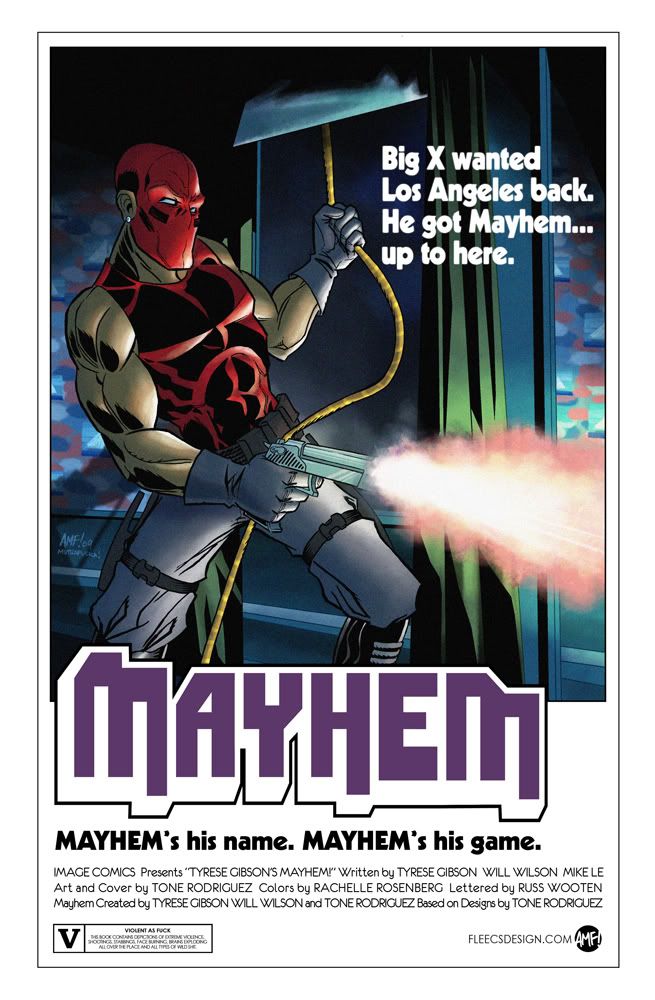 If you're unaware of MAYHEM!, all you have to do is turn on the internet and you'll hear somebody talking about it. I've read the first issue and it's really fun. Tone's art is outstanding- It's gonna be a big deal. You can pre-order the first and second issues now at your local comic shop OR you can get the book at
buymayhem.com
. Also, if you're going to SDCC you can get the SDCC Exclusive 1st issue with a throwback cover, Pencils by Tone, cover inks colors and design by me.
Next up here's a couple pieces I did for my boys at
House of Secrets
(the awesome comic shop in Burbank, not the vertigo book). The first piece is from a short story-- Not sure yet where it'll show up in print but as soon as I know-- you'll know.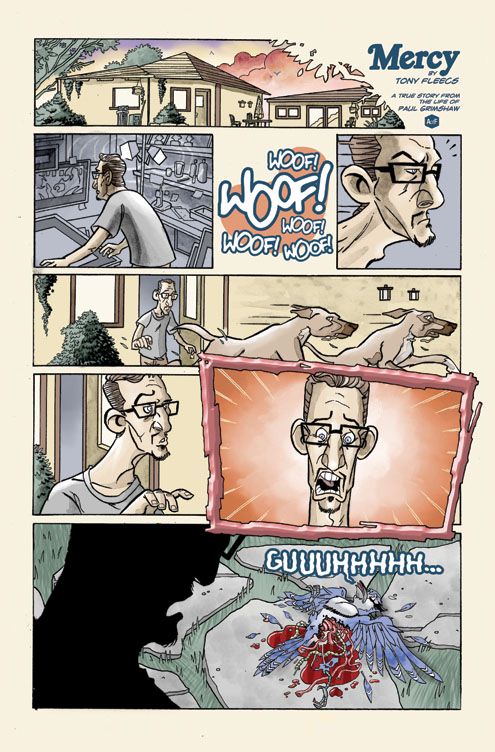 The second piece is for something else, too early to say anything else, really...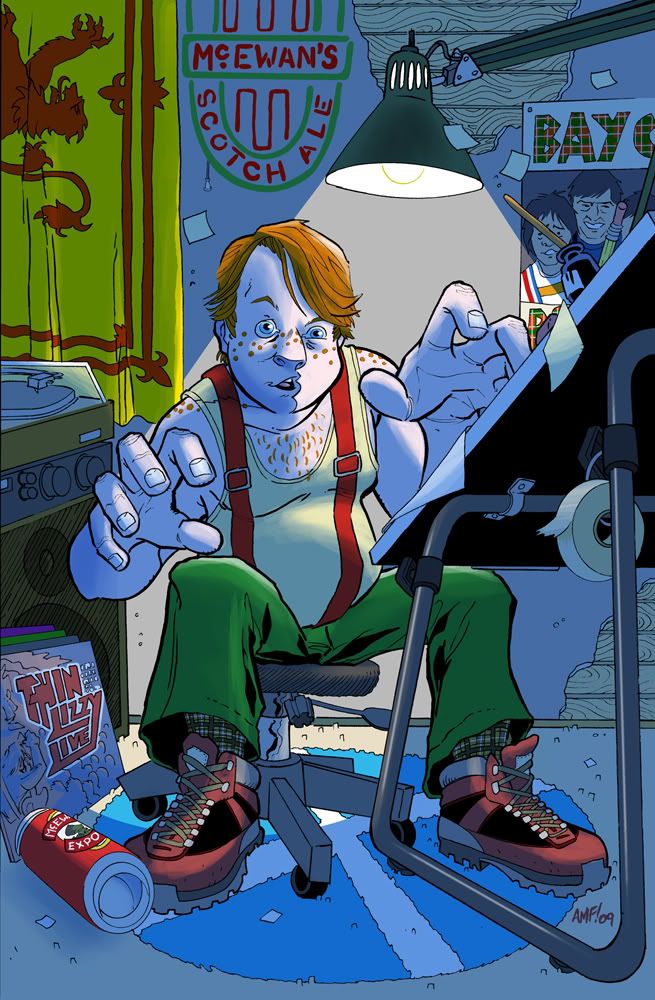 Finally, I got a shoutout at
PRETTY CHICKY
of all places. They ran a piece on a wedding invitation comic that I drew last year for my best pals Chris & Heidi Ryder (who celebrated their first anniversary last week).
Here's a little bit of what
PRETTY CHICKY
had to say:
Heidi's husband, Chris, is a self-proclaimed comic book nerd. The couple wanted to be sure that every aspect of their wedding was a reflection of who they were. Heidi & Chris enlisted the help of Chris' friend, Tony Fleecs, a comic book artist, to create these custom, personalized invitations. I'm a sucker for bright colors, and creativity anyways, but the artistry of these take them to a whole other level!
If you'd like a wedding comic of your own, shoot me an email at tonyfleecs@hotmail.com and I'll break your heart by telling you how much it costs. AND if you're looking for a photographer for your wedding, the star of this invitation/comic, Heidi Ryder is an amazing photographer herself. Check her stuff out
here
.
OK- I'm off to work, More $3/6 sketches and more new stuff should be up here soon.
Speaking of the $6 sketches, I'm keeping orders open for a little while longer, If you want to order one (or 50) for yourself all you gotta do is use the paypal button below OR paypal direct to tonyfleecs@hotmail.com $6.44 x however many sketches you want (International customers just tack on a dollar per sketch for S&H).
Peace out everybody!