Spent Free Comic Book Day at House of Secrets in Burbank, doing sketches for FCBD customers half the time and working on my pile of $3 sketches the other half. Thanks to Paul and Dre and Amy for having me out and being so hospitable. Thanks also to all my friends who came down and kept me company while I sketched away.
Here are a few pictures.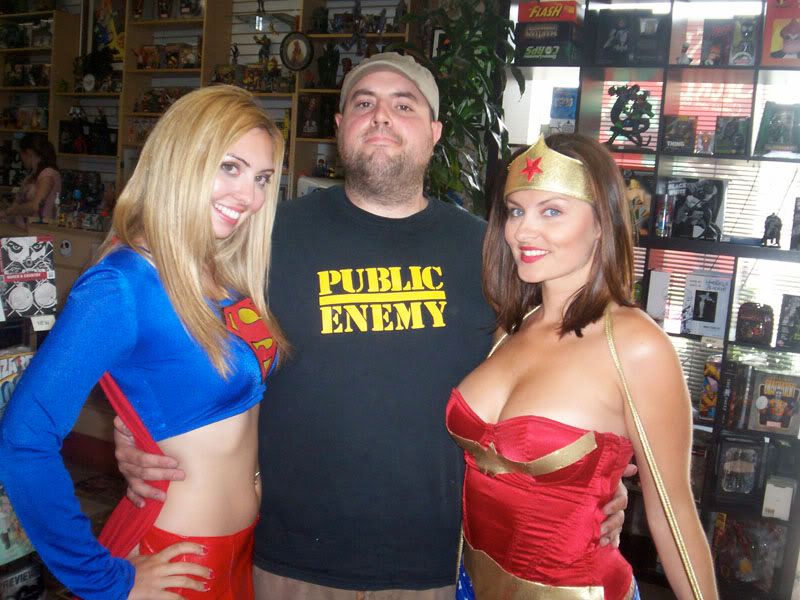 Supergirl and Wonder Woman were in attendance so oddly, most of the sketches I got asked for were of Supergirl and Wonder Woman.
Got a bunch of the $3 sketches done too. Should be a bunch of envelopes going out on Monday. The response to the sketches has been awesome and a little overwhelming... I have a LOT of them to do. But I'm doing my best to get them done fast, but not so fast that they look like they should only cost $3.
I'm gonna keep accepting the orders for a while longer (not being the type to look a gift horse in the mouth), I want to make sure everybody who wants a sketch gets one. But please have patience. I'm drawing as fast as I can. And hopefully getting faster while I'm at it.
As always, feel free to add to my new, exciting sketch workload by filling in the form & hitting the "pay now" at the bottom of this post. And thanks again to everybody who's ordered sketches so far.
Here's some new shit.