Hey everybody!
Quick update tonight after yesterday's novel length blog post. First off, to your right you'll see a.) the first evidence that I'm
actually
mailing these suckers out and b.) apparently they make 3x5" frames. Who knew? Anyway, this piece now lives at my buddy Dan Taylor's house, Dan's the writer/co-creator of the cult favorite comic
(Super) Hero Happy Hour
. If you like superheroes and beer-- you'll like Hero Happy Hour.
Alright, enough spotlight sharing, it's all about me here, folks. MEEEEEE!
Ahem. New sketches-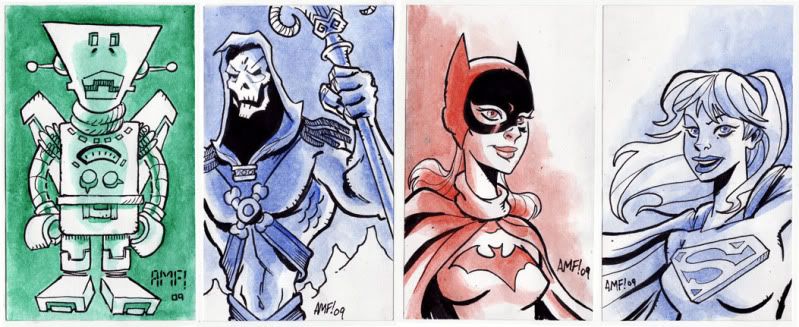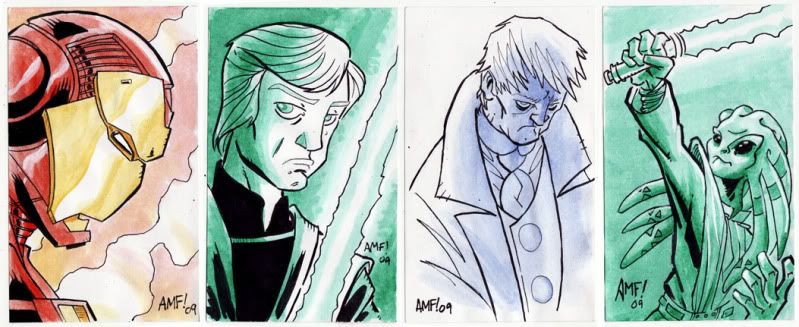 As always, if you want a sketch of your own, I'm still accepting orders. Just fill in the form below and click "Pay now" or paypal directly to tonyfleecs@hotmail.com.